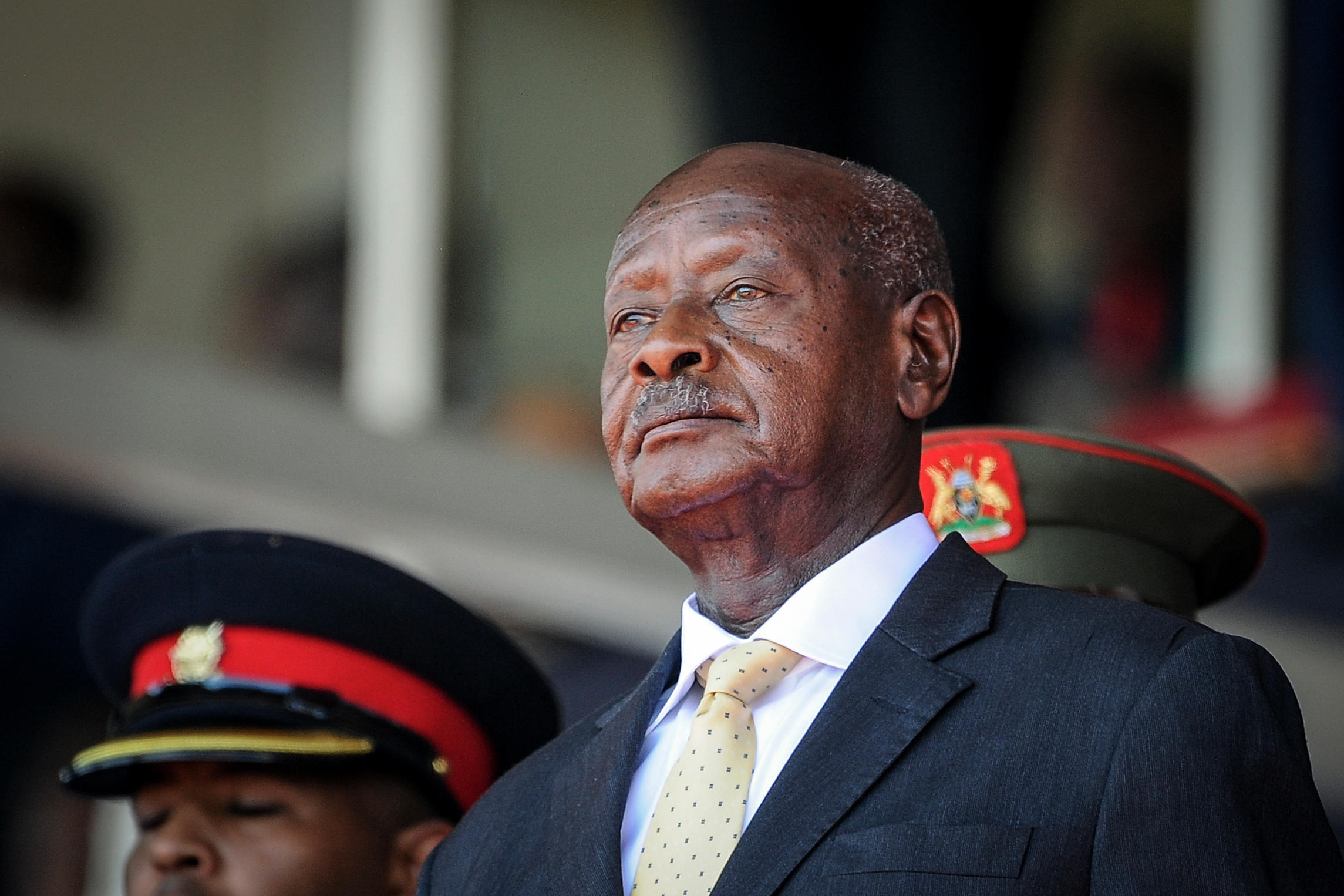 Uganda President Yoweri Museveni has been reelected to the country's highest office for the sixth consecutive time.
Museveni has so far spent 35 years as president of the East African country. He was first elected in 1986.
The Uganda election commission announced the incumbent winner on Saturday after Friday's election.
Museveni polled 5.85 million votes to defeat Bobi Wine, main opposition candidate, who secured 3.48 million, according to Al
"The electoral commission declares Yoweri Museveni elected president of the republic of Uganda," Simon Mugenyi Byabakama, chairman of the election commission, was quoted as saying.
Wine whose real name is Robert Kyagulanyi rejected the election results, saying he has evidence of widespread voting fraud.
The opposition leader said he would publish evidence on the internet when connections are restored.
The Museveni government ordered an internet shutdown a day to the polls.
Security agents established a perimeter around Wine's residence following the announcement of the result.
Deo Akiiki, army's deputy spokesman, was quoted as saying they are assessing threats he could face if he goes out.
"So they might be preventing him in the interest of his own safety," Akiiki said.
In the build-up to the polls, 76-year-old Museveni said his long stay in office has made him better experienced in handling the affairs of the country.