Some Cryptocurrency traders have lost millions of FCFA to a man who claimed to be a Crypto broker. With confidence, they made transactions with Njiki Richmond but never had returned from him. Since 2020, it has been from one complaint to another. A complaint was filed to the Swedish Police, but the victims later discovered that the man who claimed to be living in Sweden, lives in Turkey. When CNA contacted Njiki Richmond to hear his own part of the story, he did not deny owing them but as an experienced person in the scamming language, he told CNA that he will get back to them on Sunday, May 23, 2021. The victims have not heard from him, not even the one he dupped in January 2020.
One of the victims, Kimbi Bertrand, told CNA Njiki "Posses as a 'big buyer' uses people back home to convince his clients claiming to know him (I don't know if they really do) once he gets your bitcoins, he starts telling you all sort of stories. He scammed me, on the 30th of April, he took $1800 (1,062,000frs CFA) from me and hasn't paid a single franc."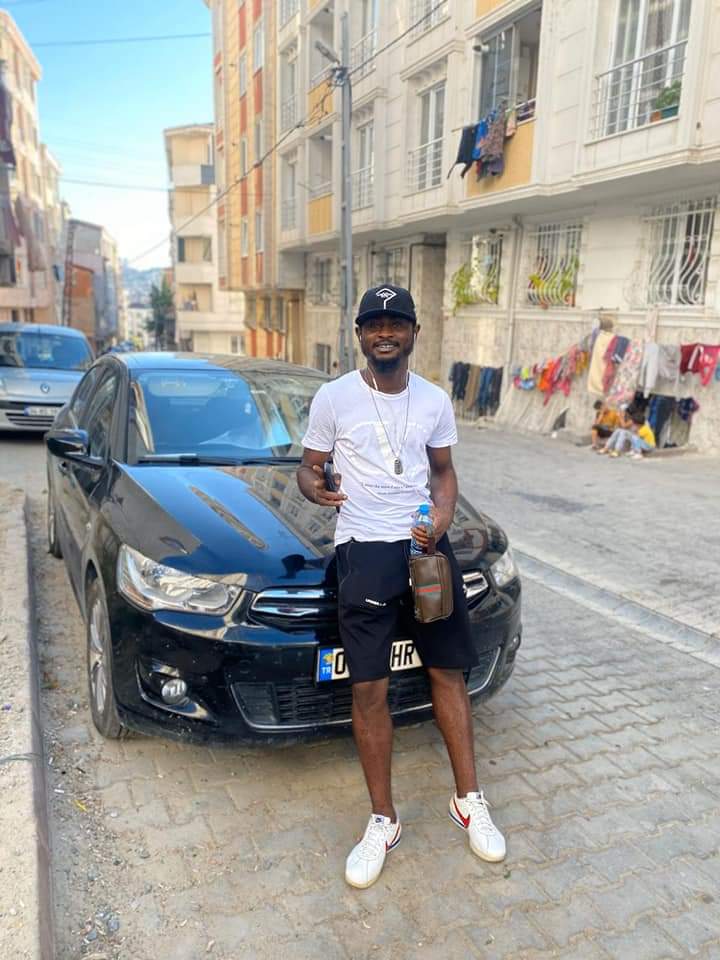 We learned that the alleged scammer kept creating several stories to convince his victims. Sometimes he will tell them that COVID-19 lockdown is the main problem, "He will go to any nearby bank pretending to send you money, and he'll end up complaining of network failure," Kimbi told CNA.
When we reached out to Njiki Richmond on May 18, 2021, he first said, "I am Cameroonian and why will I do that to my fellow Cameroonian. I was also dupped, and I told him and promise him to pay the money by month end sir. All this to tarnish a struggling Cameroonian's. I accept, I collected it and the person I gave it also took it from me. But I promise and I swear in front of him to pay back sir"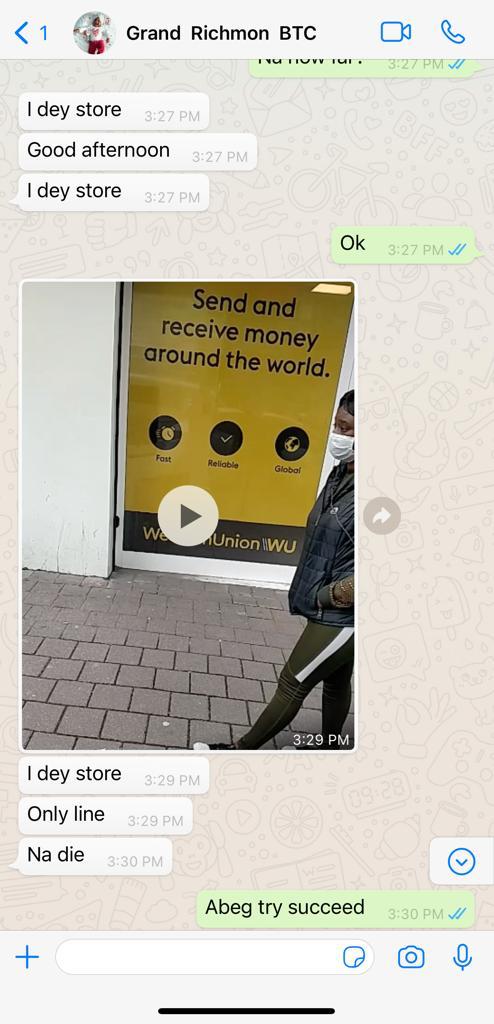 All these were said in not a coherent manner. We asked him if he knows of many other persons complaining about him, he escaped the question. He also did not tell us where he lives.
CNA reminded him that we are not the law but reached out to him because of several complaints we received, and it is our duty to denounce unscrupulous individuals taking advantage of poor Cameroonians.
"He hasn't done anything. He brought more lies," Kimbi told us.
Another victim, Ngalame Rameh told us a similar story, " When you send the Bitcoins to him, that's all you will never receive any money. He will be lying to you that he also took the Bitcoins to sell to another person and he has not received any money which is all lies because the same story has been told to many of his victims. He made me send Bitcoins ward 1,005,000FCFA. Since January 2020 that we traded he has not sent the money until now. He has been doing this to many."
"That's what he keeps doing fooling you that he will send the money. Until now the number he was using is no longer online on WhatsApp"
Njiki Richmond changes numbers severally and at the time we talked with him, he used an American number.
His victims are as many as his empty promises!